Next Meeting

Jan 18, 2018 - Playground Safety
​by TF Harper -
Del Valle ISD - Hornsby-Dunlap Elementary
​- 13901 W FM 969 Austin TX 7872410am
Register Here

Feb 2nd - Sportsman Challenge
Friday starts at 10:30am til 4pmRegister HereFeb 22nd, 2018 - Fire Safety
by Travis County Fire Marshal Tate Markey
​Location TBD

CAMO Vendor Fair
April 19th, 2018
Delco Center
​9am - 1pm

---
Typical Meeting Schedule

3rd Thursday of every month
9:30am "Meet & Greet"
10am - Announcements & CAMO business
10:15am - Educational Topic
11:30am - Lunch is served
Past Mtg - Photos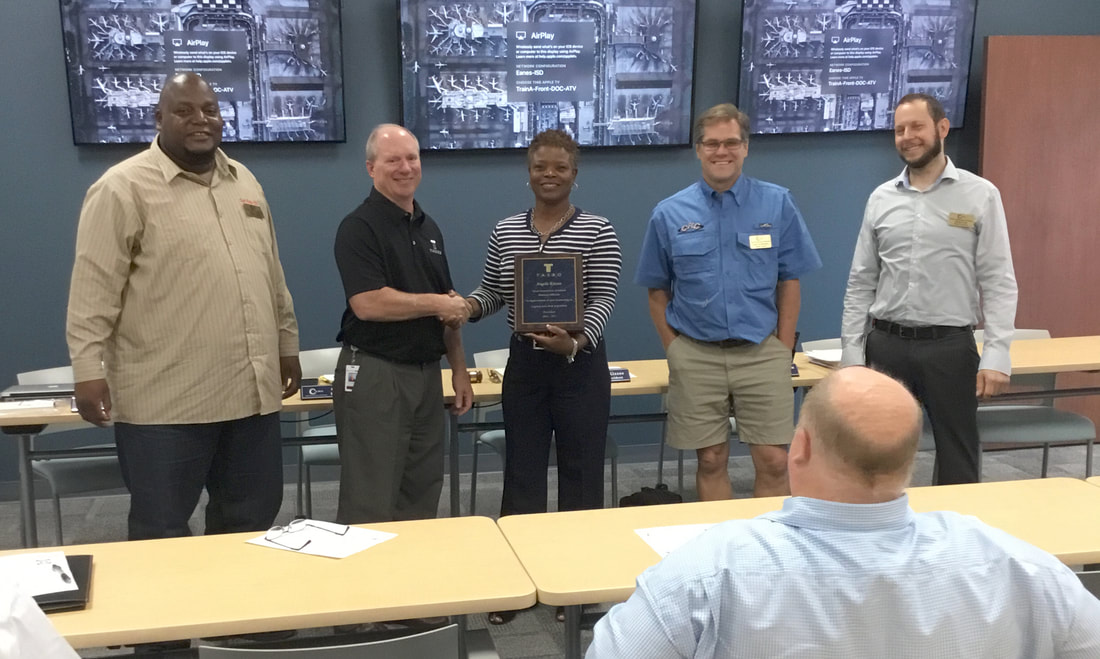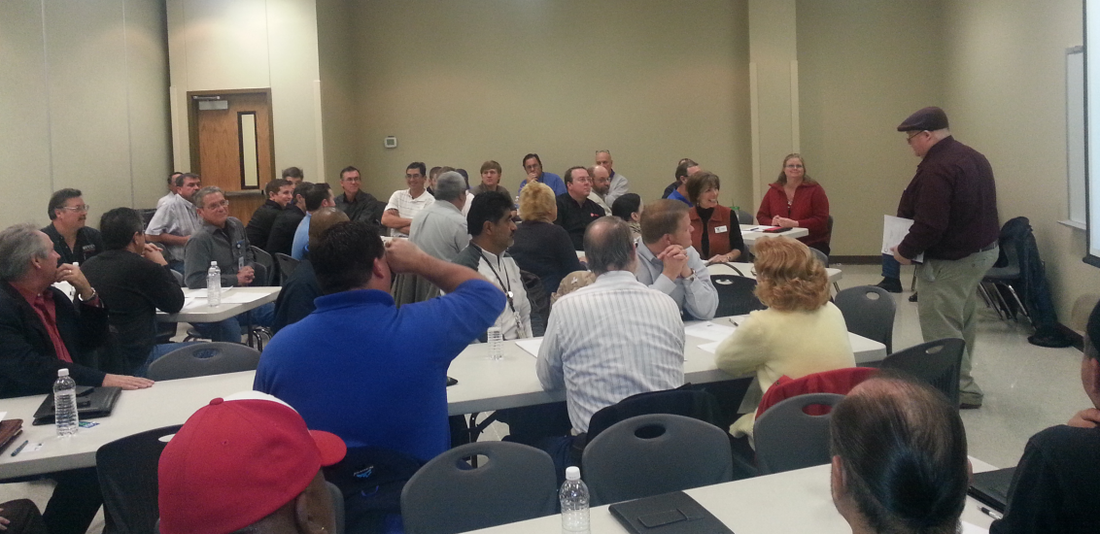 Monthly Meeting at Georgetown ISD - 2013
Would you like to volunteer a meeting space? Let us know!
Previous Meetings - List

Nov 30th - Concrete Infrastructure Management
​by CRC Concrete Raising - 10am
​Kelly Reeves Athletic Complex
RRISD - 10211 W Parmer Lane, Austin, TX



Oct 19th - Job Order Contracting -
by Gordian Group & Mitsubishi - Liberty Hill High School

Sept 14th, 2017 - New CAMO Officers ceremony - ISD members only
Eanes ISD


July & August (no meetings due to summer ISD projects)

June 22, 2017 - Plumbing Innovation by Ferguson at
Eanes ISD - District Operations Center

May 18th, 2017 Building Water Safety​ by Ecolab - AISD PAC

April 27, 2017 - CAMO Vendor Fair - Delco Center - Austin ISD



March 23, 2017 - Cameras in Special Ed (SB507) & School Security Access

by Knight Security at Manor ISD Admin Bldg





Feb 16th 9:30am - Water Damage by the book, reducing the chances of mold
by Gerloff Company
Elgin Admin Building


Thursday Jan 19th, 2017 - 10am
Sports Field Turf Management
by Helena
Austin ISD -Performing Arts Center








Thursday Oct 20th, 2016
Purchasing Rules & Co-ops by TASB / Buy-Board
Round Rock ISD - Performing Arts Center

Thursday Sept 15th, 2016 - 10am
Voting & New Officers - School Members Only
Eanes ISD - Admin Board Room

June 23th, 2016

Fire System Preventive Maintenance &
District Responsibilities
by
Professionals of Texas Fire & Safety, Inc.
Location:
Lockhart ISD

May 19th, 2016
Custodial: Advanced Surface Management Systems
by Steam Team & JF Filtration

Location:
Liberty Hill ISD


April 21st, 2016 9am-1pm
CAMO Vendor Fair
by CAMO
Location: Austin ISD Delco Center




March 24th, 2016
Happy yet frustrating problems with Buildings
by Fowler Law Firm
Location: RRISD PAC


Feb 18th, 2016
LED Lighting
by TASB
Location: TASB


Jan 21st, 2016
Building Management Systems; Help save money on Operating
by Climatec



Nov 12th, 2015 (Second Thursday)
"Remediation and Restoration"
by Belfor


Oct 15th, 2015 "Water Treatment for Cooling Systems"
by Garratt-Callahan

Aug 13, 2015
PROPER CARE RESTORATION OF MASONRY AND CONCRETE
by Neale Van Streepen - CRC Concrete


June 18th - Round Rock ISD Transportation West Facility
"Summer Custodial Best Practices"
April 22nd, 2015
Vendor Fair
Location: Delco Center
9am - 1pm
"Roofing Solutions"
by Southern Sustainability
4th Thurs - March 26th, 2015 9:30am
Location: Georgetown ISD, Admin - Board Rm


"Fire Safety"
by Western State Fire Suppression
4th Thurs - Feb 26th, 2015 9:30am
Location: MTech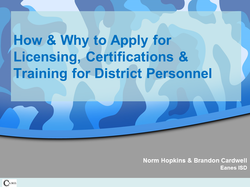 "How & Why to Apply for Licensing,
Certification & Training for District Personnel"
- Brandon Cardwell & Norm Hopkins - Eanes ISD
CAMO Vendor Fair Class - April 23, 2015
---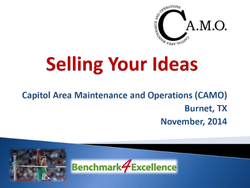 "How to Present & Sell Your Ideas"
- Benchmark4Excellence - Rick Imig
Thurs Nov 13th, 2014
Location: Burnet CISD

---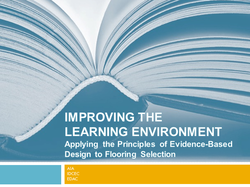 Carpet Solutions - J&J Flooring
Thurs Oct 16th, 2014
Location: Manor ISD
---
June 12th, 2014 - MTech Bldg -
"Summertime Deep Cleaning" by Steam Team
---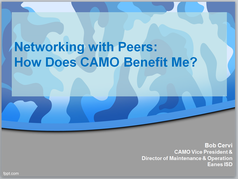 ---
---
---
---