Who We Are


- CAMO is a non-profit volunteer organization and a TASBO Affiliate providing educational & networking opportunities for staff from local School Districts and other maintenance professionals which serves the Greater
Austin, Texas area.


Upcoming Events


Jan 18, 2018 - Playground Safety
​by TF Harper -
Del Valle ISD - Hornsby-Dunlap Elementary
​- 13901 W FM 969 Austin TX 7872410am
Register Here
---
---
Past Events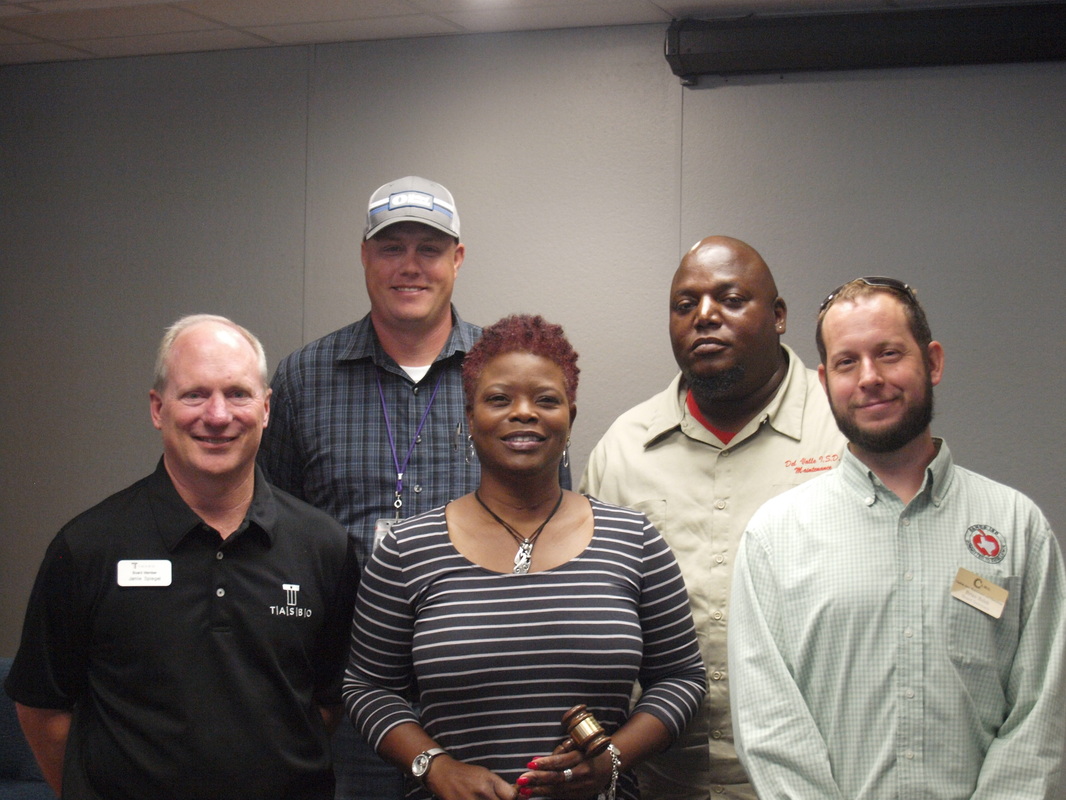 Our TASBO representative swearing in new officers for the 2016-2017 school year.
Lance Weidler from Elgin ISD is our new Secretary, Angela Kizzee from Austin ISD is President, Clayton Wright from Del Valle ISD is our Vice-President and Brian Bolek from Eanes ISD is our Treasurer..

6th Annual Vendor Fair - April 21st, 2016

New Officers for 2015/2016
Brian Bolek - Secretary, Clayton Wright - Treasurer, Angela Kizzee - Vice President, Bill Moran - President
TASBO representative Jennifer Land swearing in new officers.
---
5th Annual CAMO Vendor Fair April 22, 2015
---
4th Annual CAMO Vendor Fair & Trade show
April 23rd, 2014 Delco Center, Austin, TX


Monthly Meeting at Georgetown ISD - 2013
Would you like to volunteer a meeting space?
Let us know!
3rd Annual CAMO Vendor Fair April 11, 2013

2nd Annual Vendor Fair - April 5th, 2012

---